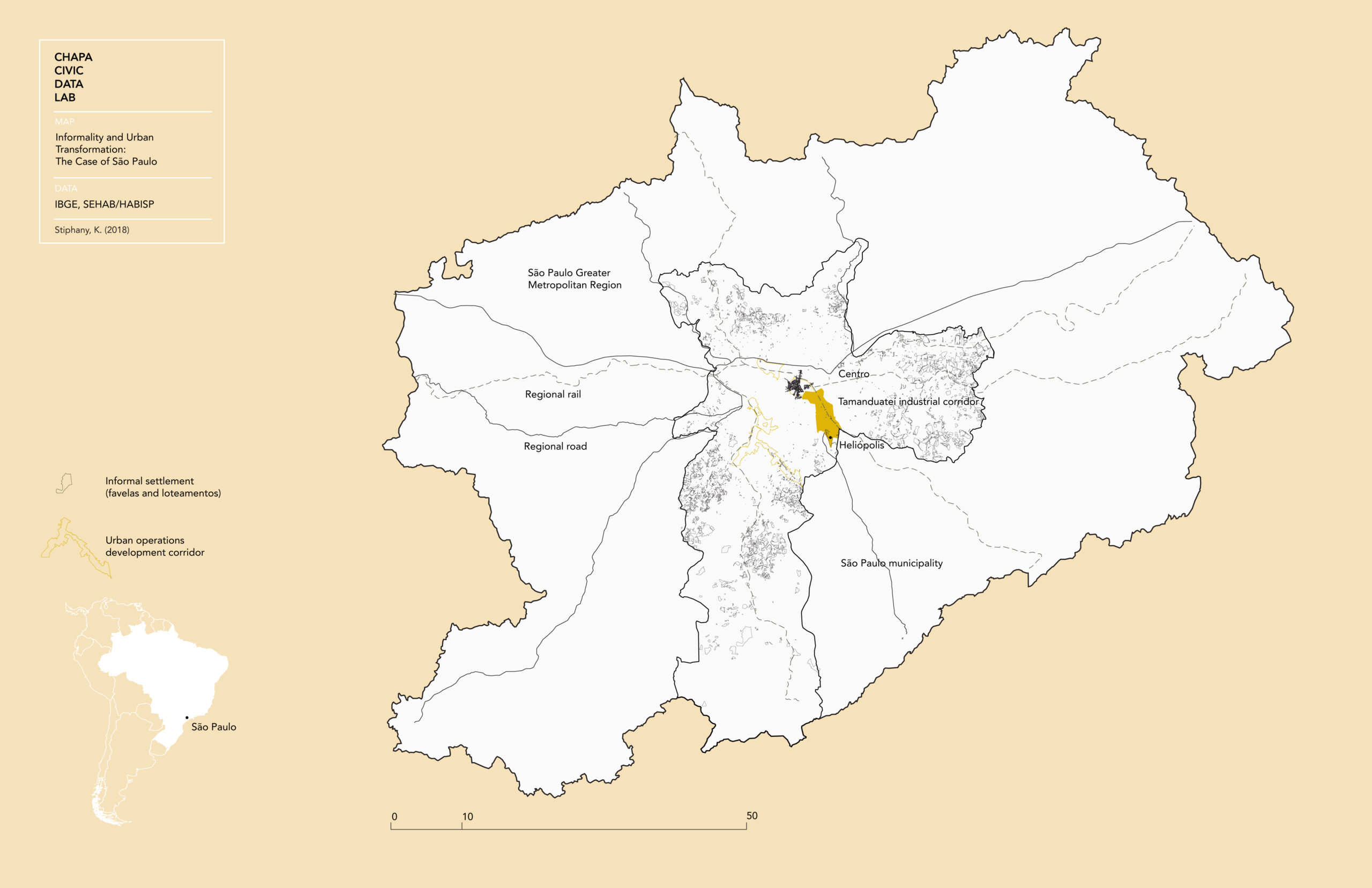 São Paulo's regional context The Tamanduateí industrial corridor
OVERVIEW
As Brazilian cities promote the redevelopment of high-growth transit corridors, adjacent informal settlements are at risk for displacement. To mitigate these dynamics, this project seeks to develop a scenario planning process that will help government, community, and private actors prioritize sites for infill redevelopment of Minha Casa Minha Vida (My House My Life, MCMV) housing. MCMV is a federal program that has been highly critiqued for constructing low-income housing on peripheral, isolated sites, and thus worsening social and spatial segregation. As an alternative, the proposal shown here explores how MCMV housing models can be used as infill redevelopment to regenerate the Tamanduateí industrial corridor in São Paulo. We test this proposal in the Operação Urbana Consorciada Bairros do Tamanduateí (OUCBT, lei 723/2015), a 4,000 acre strategic planning zone in São Paulo's eastern industrial crescent. Within the OUCBT, 14% of the land is designated as Zonas Especiais de Interesse Social (Zones of Special Social Interest, ZEIS), within which MCMV can be constructed.
Collaborators
Joana Corbett, Manacá Arquitectura

Jason Sowell, SSAU

Critical boundaries (1) Municipal Urban Operation (2) Industrial morphology (3) Proposed transects (4) Green and brown fields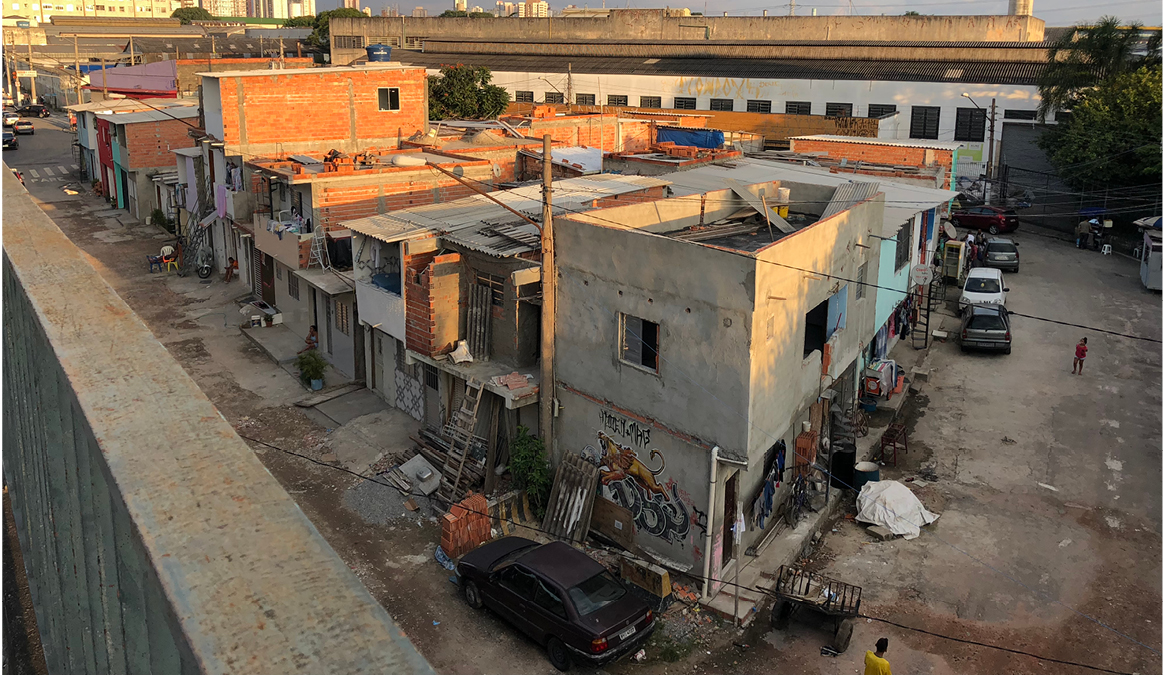 Context A small favela in the Tamanduateí industrial corridor
This project is being undertaken in three phases. Phase one involved a civic data project about citizen participation, housing, and technology in informal settlements (www.chapa.io). Data from field-based surveys of social and physical attributes were translated into the development of building and development types. In Phase two, shown here, context-based building and development types were incorporated into a community-informed plan for the OUCBT. In phase three, scenario planning will be used to evaluate how these context-based building and development types impact conditions within the spatial travessas. As these types are applied, data are calculated on a per square meter basis to inform environmental, demographic, and financial indicators. Those indicators will inform the urban design process and guide decision-making among community, government, and private sector actors about future development in the Tamanduateí. 
Site plan proposal Seven transversal development corridors along the Tamanduateí industrial corridor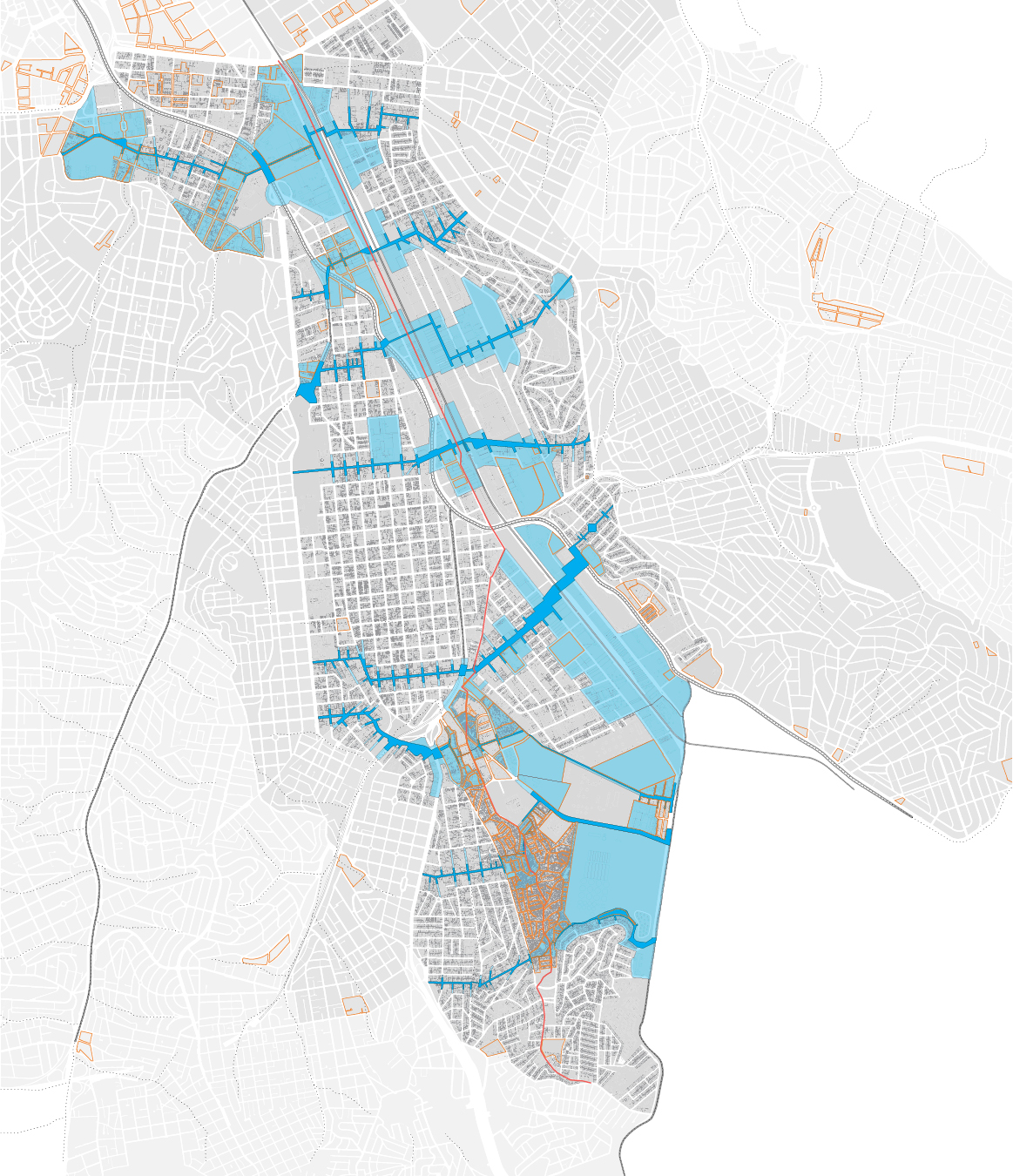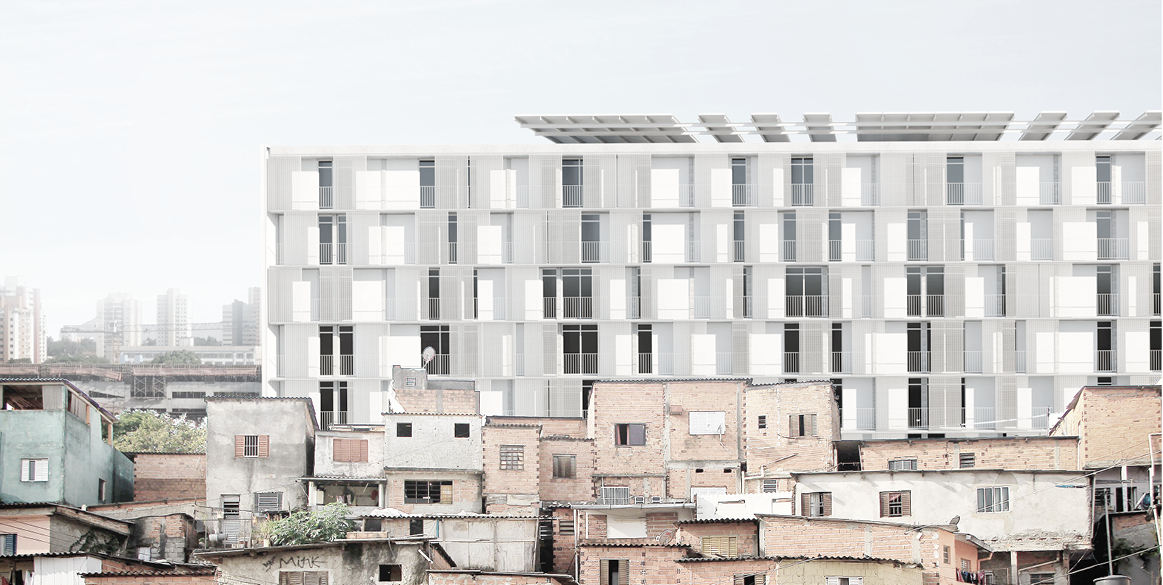 Design scenario What infill housing might look like in Heliópolis
The wide range of infill sites along the Tamanduateí industrial corridor Visualizing housing-ecology reciprocities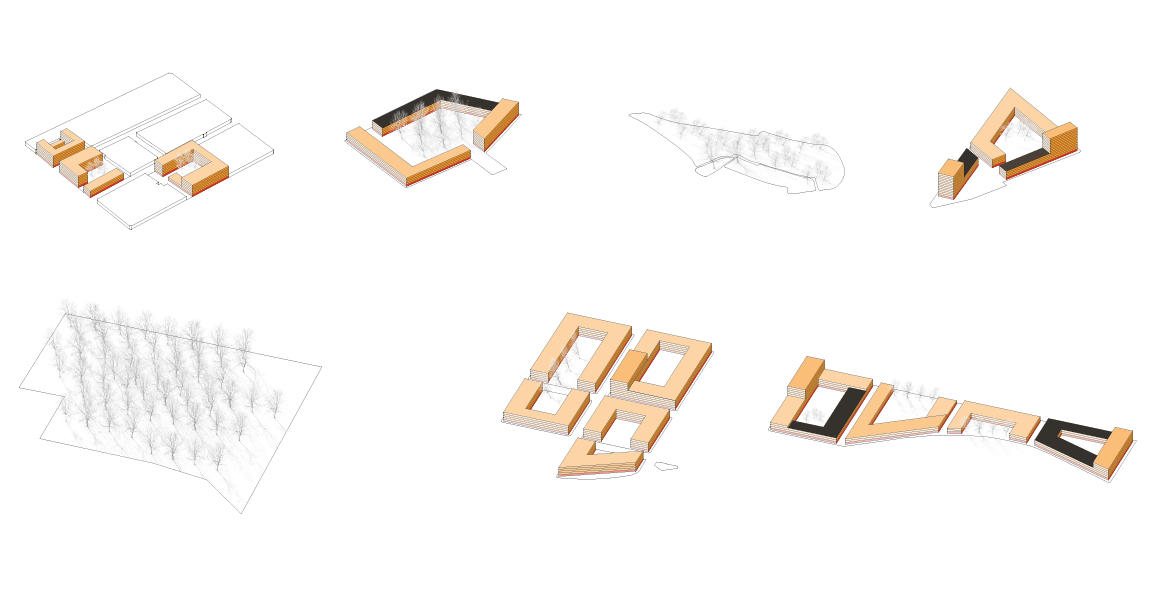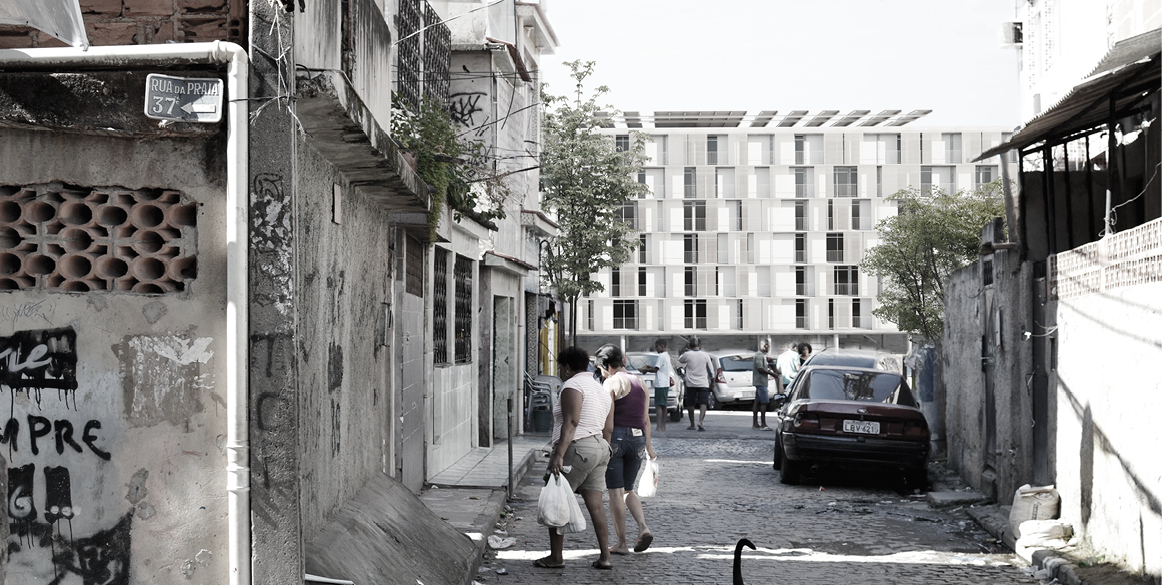 Design scenario Street level view of a housing infill project in the Heliópolis favela